What is WOTC?
WOTC – Work Opportunity Tax Credit – is a Federal tax credit created by the Small Business Job Protection Act of 1996 and the Welfare-to-Work Tax Credit of 1996.  This credit is available to employers who hire and retain from target groups. Employers claim about $1 billion in tax credits each year under the WOTC program. There is no limit on the number of individuals an employer can hire to qualify to claim the tax credit, and there are a few simple steps to follow to apply for WOTC.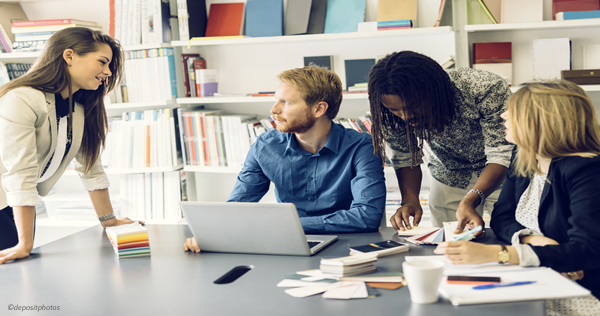 Is WOTC the Only Program We Review?
WOTC is a great program to start out with.  But a business owner will benefit from looking at all Employer Based Tax Incentives.  The most notable two programs in addition to WOTC are Section 41 R&D Tax Credit, and the Startup Tax Credits.
How Do You Know If WOTC Is Already Being Taken Advantage Of?
Many companies think their payroll company or CPA are already taking care of this for them.  Each month we work with over a thousand new companies, from our experience the vast majority of companies are either not taking these types of tax incentives at all, or they are taking only small fractions of what is available.
If you are not completing a form 8850 with each and every new person you consider for employment, you are not taking advantage of this Tax Credit.   This process is more operational then it is accounting based.  Because most CPA's and even payroll companies are not involved in your interviewing and candidate process it's rare that this is being taken advantage of.
What Types of Employees Qualify?
From the 1940's through the 1990's:
Although many of these programs started out as programs specifically designed for Veterans, they were expanded in the 80's and 90's to include broader groups such as TANF Recipients, SNAP (Food Stamp) Recipients, Residents living in Empowerment Zones or Rural Renewal Counties), Employees receiving certain types of vocation training, Ex-Felons, Supplemental Security Income Recipients, Summer Youth Employees, and Seasonal Workers.
Into the 2000's….
The Financial Meltdown in the mid 2000's brought about a renewed focus on Job Creation.  With this we saw massive expansion of Federal Tax Incentives for creating, and maintaining jobs.  This was done through the Small Business Jobs Act, The American Recovery and Reinvestment Act, Numerous Job Creation and Protection Acts, and most notable the PATH Act signed by President Obama for effective changes in 2016 through 2022.
The pattern in the last decade is that with the passing of each Act, more and more companies are eligible for Employee based Tax Incentives that broaden not only WOTC itself, but hundreds of programs that surround it.
Virtually any business can now benefit from Employer Based Tax Incentives because even candidates that don't qualify for WOTC often qualify for other tax incentives.
Additionally, in most cases you can take variations of these tax incentives for your existing employees.
The Workers Opportunity Tax Credit, itself, may only be taken on new employees that are pre qualified for WOTC before they begin employment.  Our system works to help ensure compliance and promoting the screening process prior to this step so that you receive every possible credit you are entitled to.
Our system automatically identifies which programs are available for you current employees.  These credits often match or even exceed the amount of tax credits that can be found under the WOTC program.  These include certain geographic based incentives, retroactive credits, Empowerment Zone, Indian Employer Tax Credit, TICA Tip Tax Credit, R&D Tax Credit, Employment Credits from IRC Section 41, and Startup Tax Credits.
Regardless of Any Individual Candidate or Employee
Virtually All Employers in These Industries Qualify for Employer Based Tax Incentives:
Manufacturers
Software Companies
Producers of Products
Architectural / Engineering / Design Groups
Pharmaceutical Companies
Labs
Startup Companies
Companies Performing Technical Functions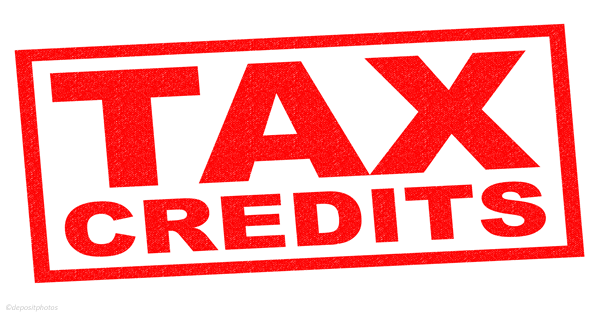 How are the Tax Credits Calculated?
Employers for WOTC candidates generally can earn a tax credit equal to 25% or 40% of a new employee's first-year wages, up to the maximum for the target group to which the employee belongs. Employers will earn 25% if the employee works at least 120 hours and 40% if the employee works at least 400 hours. The average benefit per employee is $2,400.00.  The other aforementioned Tax Incentives have their own specific calculation methods, which can be found by running our App.
Does YOUR Company Qualify for WOTC?
The only way to know is by running the app with your company's information. Call for a test drive and find out. We confirm if:
You are utilizing the credit to it's fullest potential
Could you receive more tax incentives for less work
In almost every case our fee will be dramatically offset by the amount of increased tax incentive and decreased workload to the client.
Book a discovery call using our app and remind them.  The worst case is you'll find out you're already taking full advantage and can rest more assuredly in your existing process.
To Your Prosperity!
Scott Scholz & Associates  .  425-829-4110 .  scott@ssz1.com