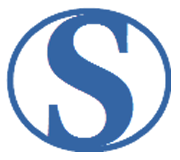 As a result of learning a harsh lesson from "leaving money on the table" and suffering a costly and devastating loss in a critical and formative event, Scott developed an internal programming that demands efficiency and optimization and deplores loss or waste and the rejection of, or missing out on, an opportunity to improve. Now, Scott applies this 'programming' to help business to not leave money on the table with a unique no cost, no risk program.
Because every business has the potential to improve cash flow and profit by controlling certain expenses typically accepted as "uncontrollable" and capturing opportunities usually dismissed as "unobtainable," Scott Scholz quarterbacks a team of specialists who help business owners increase cash flow and profit by implementing integrated strategies that capture every applicable tax incentive and reduce targeted operational expenses. The team has helped U.S. companies realize over $350 million in tax incentives and cost savings over the past 20 years at no cost or risk and without changing the operations of the companies served.
Over 92 percent of qualified businesses mistakenly disqualify themselves or unknowingly neglect the billions of dollars in cost reduction programs and tax incentive programs available because of changes in the Affordable Care Act, the PATH Act, the Start-Up Jobs and Innovations Act, and others.
Our mission is to reduce that 92 percent figure by helping business owners implement effective solutions that capture every possible opportunity we can identify.
You can discover what benefits you qualify for by having us do a quick and painless online meeting, or we can come to you, using our proprietary software program. Without cost, risk or making one additional sale, you could significantly increase cash flow you can use for marketing, new equipment/facility acquisition, hiring new personnel or whatever you want for your business.
Call 425-829-4110 today.
Specialized Tax Incentives
Our proprietary software helps identify local, state, and federal tax incentives available for your business.  On average, for a small to mid size company, we are able to identify over $240k in benefits .
Corporate Expense Reductions
Our 11 point expense analysis identifies overcharges and billing errors in key expense areas such as Credit Card Merchant Processing, Parcel Shipping, Energy, Waste & Recycling, Property Taxes, and Workers Compensation Premiums. See services section.
Learn what Microsoft, Hyatt Hotels, GMC, Cadillac, IBM, NYC, General Mills, United Way, CAT, Chrysler, Hyundai, Purdue University, Johnson Controls and hundreds of other companies, states, cities, municipalities, Universities and more have gained through these services to –
reduce, refine and recapture taxes and business operational expenses,
increase cash flow and profits, and
improve the financial security of the company and its principals.
These strategies plug the leak of lost dollars and opportunity costs so business owners can put their money to better use investing in personnel, marketing campaigns, equipment and facility upgrades or funding a proprietary tax-advantaged retirement plan.
We're proud to provide business owners tools that reveal opportunities to dramatically improve the financial performance of their business. Our tax and cost remediation division is the nation's leading full-service program for specialized tax consulting for local, state and federal incentives and cost reduction strategies that immediately improve cash flow and profit. Our team has produced over $400 million in benefits at no cost to the businesses we've served across a range of industries, as demonstrated by these case studies.
Call 425-829-4110 for a no risk, no obligation consultation to learn how much these advanced financial strategies could increase cash flow, profits, the value and security of your business. We work on a performance basis. If we don't deliver results, you owe us nothing. We're ready to help.
To Your Prosperity!
Scott Scholz & Associates  .  425-829-4110 .  scott@ssz1.com